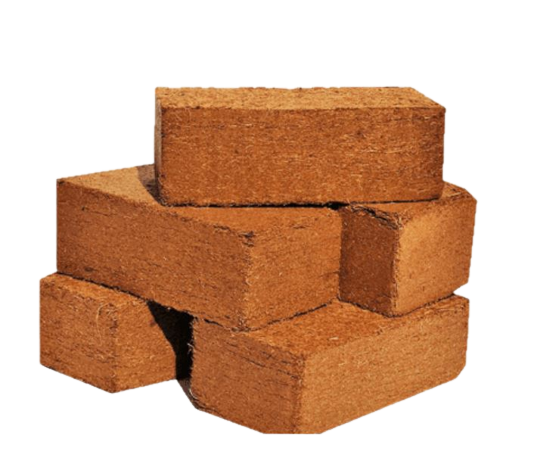 Coco peat brick is also known as coir pith or coir dust, it's made from coconut husks. Coco peat primarily consists of the coir fiber pith or coir dust which is obtained by processing coconut husk and removing the long fibers.
Planet Coco's peat brick is low in EC and have very low salt content. Our Coco peat is aged and composted for over 18 months and thorough washed. Our one liter brick can be expanded up to 8 liters by adding 2 liters of water. 650 Bricks are a perfect size to handle and it's the perfect size for home gardeners.
Usage
Environmentally-friendly & sustainable organic alternative to peat moss.
Used in greenhouses, vertical gardens, landscaping & grow bags.