ARAVIND, proprietor Erutan Exports
Provide Hassle-free and cost-effective
export of products worldwide with
superior quality meeting our client's
requirements. Expansion of our
business to new industries, offering
new avenues for cumulative growth
and advancement for our firms, clients
and stakeholders.
"The strength of the team is each individual
member. The strength of each member is the
team."
A dedication to the company's goal and/or
mission.
A willingness to assist our clients with
tasks/duties on 24/7 hours, when necessary.
Preparing documents and invoice details in a
professional way.
Excellent project management skills.
Strong organization skills.
AN APEDA REGISTERED COMPANY
Erutan Exports is a newly emerging.Export company in India that has been commenced in 2020. We are renowned traders in the domestic markets and spreading our wings now to the international opportunities.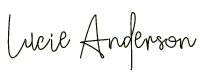 ARAVIND, proprietor Erutan Exports